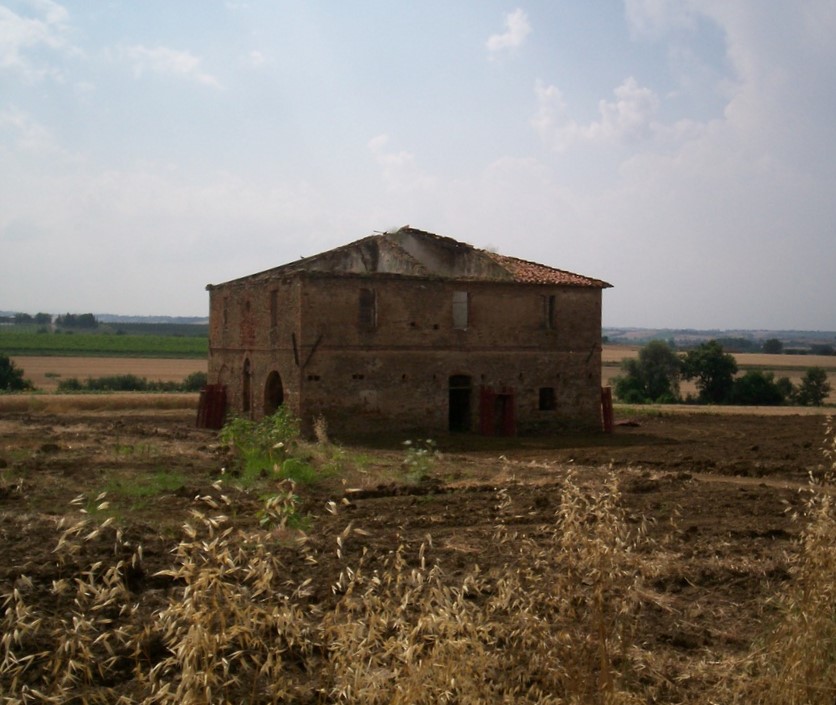 Podere Molinaccio: living the Italian countryside dream! 
Bask in the commanding views over Lake Trasimeno and the Panicale Hills from the pool of this 19th-century property. Antique beds and furnishings highlight an interior that's heated, lit, and air-conditioned with solar panels. Enjoy its high quality environmental standard and relax in the expansive park designed by Italian Landscape Architect S. Ventura tasting umbrian traditional meals under our patios. Get used to the Italian country lifestyle in this mansion with enchanting living room enhanced by sculptures and ceramics by Umbrian sculptor Luca Sberna, that make this area even more unique.
Choose your stay in B&B or self catering formula exclusively for private family or friends group.
Welcome to Podere, our holiday home located in the peaceful Umbrian hills between Trasimeno Lake and Tuscany.
This typical country house, build in 1890 in the four-square Tuscan rural tradition, with animals on the ground floor and the peasant family above and today, is a phoenix that rose out of the leaning walls and tattered roof of this once-abandoned farmhouse.
Tradition and local provenance are in its bones and Dna: it was built and rebuilt with local stones and beams, and renovated with respect for the rural architecture typical of this area on the Tuscany/Umbrian border. Today it draws on another kind of local resource, the sun. The house is completely, gloriously and ingeniously off the grid: heated, lit and air-conditioned with solar panels.
Podere Molinaccio sleeps from six to eight in four large, immaculate, airy bedrooms, each with it own bathroom – plus living/dining room and equipped kitchen. Each bedroom is furnished with care with beautifully restored antique beds and furnishings. The large park looks out over farmland and the picturesque town of Panicale and on to the hills surrounding Paciano. You can walk to the Centro Storico of Panicale in about 10 minutes or drive in even less. In town there is everything you need: grocers, bars, restaurants, butcher, bank, hairdresser, ATM machine, deli, post office.
Within walking distance is a wonderful winery and loads of country walks. A few minutes in the other direction and you are in Paciano. Turn right down the highway and in 15 minutes you are on the shores of Lake Trasimeno, Italy's fourth largest lake.
The large park and amenities (pergola, barbecue, pool deck) are all for the exclusive use of the Podere's guests. You can bring your dog without worry: the property is fenced and safe for both dogs and children to run free. This is extremely confortable and well-run house with gorgeous views.
We will be delighted to point out the many quiet paths and by-ways waiting to be explored in the valley surrounding Podere Molinaccio. For those who wish to explore further, we have a selection of mountain bikes at your disposal. We can book guided visit on horseback around Panicale hills and Trasimeno Lake 5 minutes away by car, and a round on a championship golf course 10 minutes away, the prestigious Lamborghini Golf Club.
Our mission is to share the best of this part of Italy with guests and friends. Discover all about wine and olive oil tasting with us! Tell us what you would like to see and experience and we will be happy to suggest you to create your dream itinerary for an unforgettable stay in Umbria!
By plane: Perugia S. Egidio International Airport is located 40 km from the city (www.airport.umbria.it) Florence Peretola Airport is located 150 km from Panicale (www.aeroporto.firenze.it) Rome L. Da Vinci International Airport is located 200 km from the city.
By train: travelling from the north follow direction Firenze/Castiglione del Lago/Chiusi; travelling from the south follow direction Roma/Orte Chiusi.
By car: Motorway A1 Milano/Firenze/Roma: travelling from the north exit Valdichiana/Bettolle/Sinalunga; travelling from the south exit Chiusi. Follow direction Lago Trasimeno – Castiglione del Lago road n. SS71
Car is recommended. To get to your destination easily we recommend to set the Sat Nav.
LAT. 43.03788 – LONG. 12.08519
UMBRIA
Piegaro 12,1 Km 15 min
Castiglione del Lago 13,9 Km 23 min
Città della Pieve 21,8 Km 25 min
Chianciano Terme 30,6 Km 47 min
Corciano 31,3 Km 46 min
Passignano sul T. 32,6 Km 41 min
Perugia 33,5 Km 49 min
Todi 54,9 Km 1,11 min
Assisi 56,4 Km 1,12 min
Foligno 66,8 Km 1,16 min
Gubbio 78,2 Km 1,33 min
Città di Castello 89,3 Km 1,26 min
Spoleto 93 Km 1,31 min
TUSCANY
Chiusi 18,5 Km 30 min
Cortona 32,8 Km 46 min
S. Casciano dei Bagni 38,7 Km 51 min
Montepulciano 39,6 Km 57 min
Pienza 51,4 Km 1,12 min
S.Quirico d'Orcia 55,5 Km 1,16 min
Montalcino 69,8 Km 1,33 min
Arezzo 82,1 Km 1,11 min
Siena 93 Km 1,29 min
Firenze 139 Km 1,48 min